WHO recommended safety & disinfection measures & tips for various global sectors.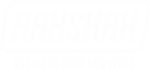 Good Hygiene Is Crucial To Creating A Safe And Productive Workplace For Our Customers And Employees.
WINNING THE BATTLE AGAINST COVID-19
How can the spread of COVID-19 be slowed down or prevented?

Stay Home. Do not venture out unless and until it is very important or an emergency

Cover your mouth & nose with flexed elbow or tissue when coughing or sneezing

Washing hands often with soap and water or alcohol based hand sanitizer that kills 99.99% germs

Frequently clean touched surfaces and objects with a proper certified disinfectant

Cover your mouth and nose by wearing a proper mask. Home made cloth mask are also effective.

If you do venture out for some urgent work, maintain a distance of atleast 6 feet with others
To fight the COVID19 pandemic, consult our industry wise guidelines & procedures for disinfection & cleaning:
For Educational Institutes
For Banking & Finance Industry
For Healthcare & Pharma Industry
For Warehousing & Storage Facilities
For Public Transportation
DRDO list of recommended products that meet their criteria to use against Novel Coronavirus.
The following Algard products are those that follow the WHO guidelines & meet either the DRDO Policy or have human coronavirus claims.​
Our Disinfectants, Cleaners & Hand Hygiene Range Of Products