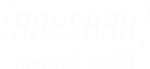 Good hygiene is crucial to creating a safe and productive workplace for our customers and employees.
WINNING THE BATTLE AGAINST COVID-19
At Rakshak, we cover the following establishments:

All air, rail & road transportation
Schools, universities libraries, training centers

All private and government offices

Private homes, villas, housing societies, etc

Hotels, restaurants, cafes, rooms, kitchens, etc

Gyms, swimming pools, arenas, equipments, etc
With our disinfection & cleaning services, you are getting more than just a germ & virus free environment. At Rakshak we offer:
For Disinfection & Cleaning Services:
We are currently servicing in Delhi NCR
DISCLAIMER: Where Rakshak is requested to provide disinfection & cleaning services aimed at reducing the presence of biological contaminants such as COVID19, it is understood that Rakshak and its subcontractors cannot guarantee that any particular virus and/or bacteria will be completely eliminated, or that future transmission will be prevented. Therefore, upon instructing Rakshak and/or its subcontractors to undertake such services, the customer acknowledges and agrees that Rakshak shall have no liability whatsoever relating to the same. Additionally, Rakshak will not be liable for any damage to property or assets, abrics, or any surfaces arising from the disinfectants/cleaners used and/or methods of infectious cleaning.